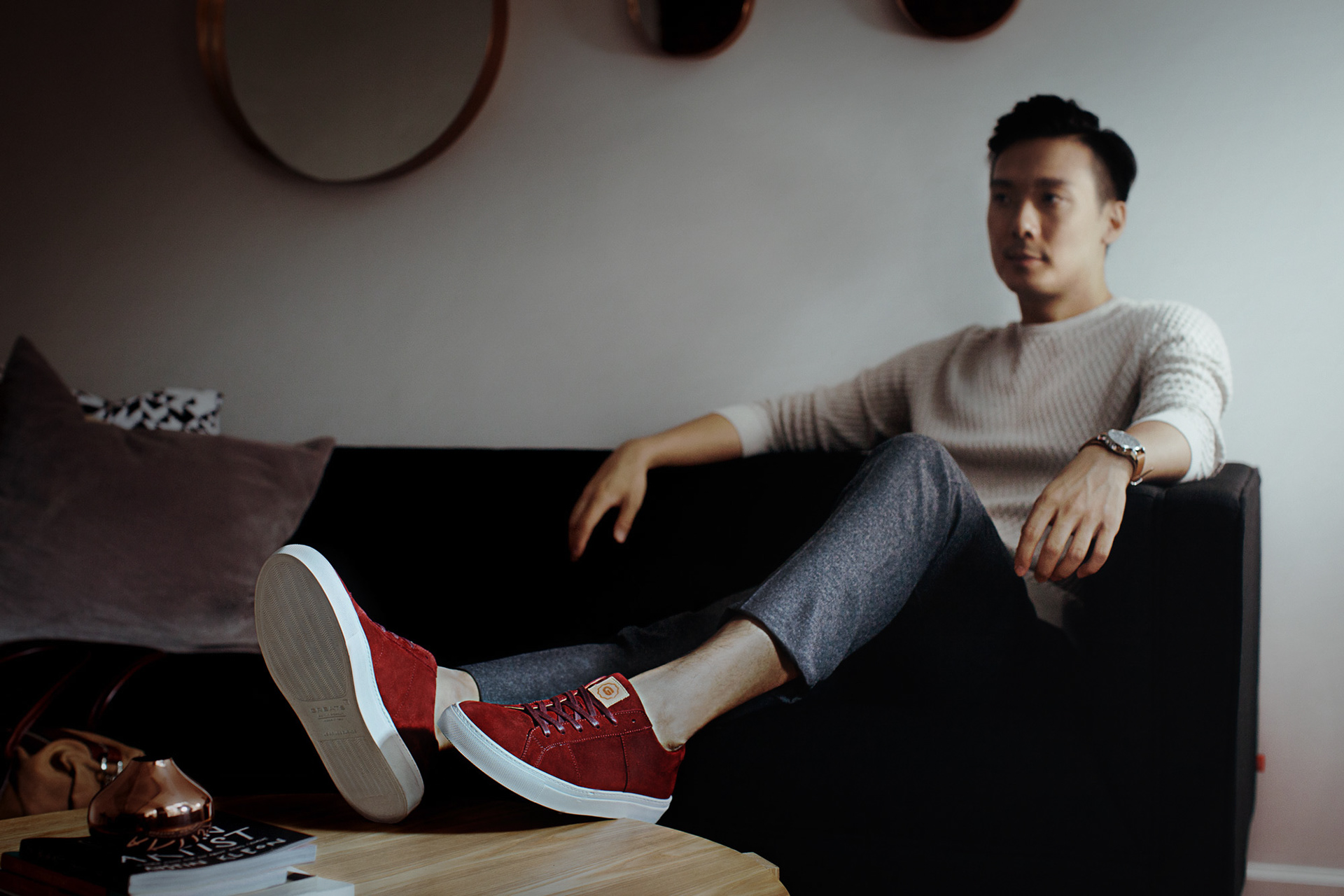 When I heard the clanking on the windows and the howling of the wind this morning, I knew it sounded like trouble was afoot. We were suppose to shoot suede shoes for Greats today! And we have to think fast so Mother Nature didn't ruin the shoot.
Luckily, we had planned ahead and booked a Breather space in Midtown Manhattan and in just nick of time, we go into the building before the rain came down. These photographs of James Tam was shot with a mixture of natural daylight and strobes from the Profotos.
I say the photos turned out great and we were on schedule for Greats Brand to launch another stylish offering for mens sneakers.